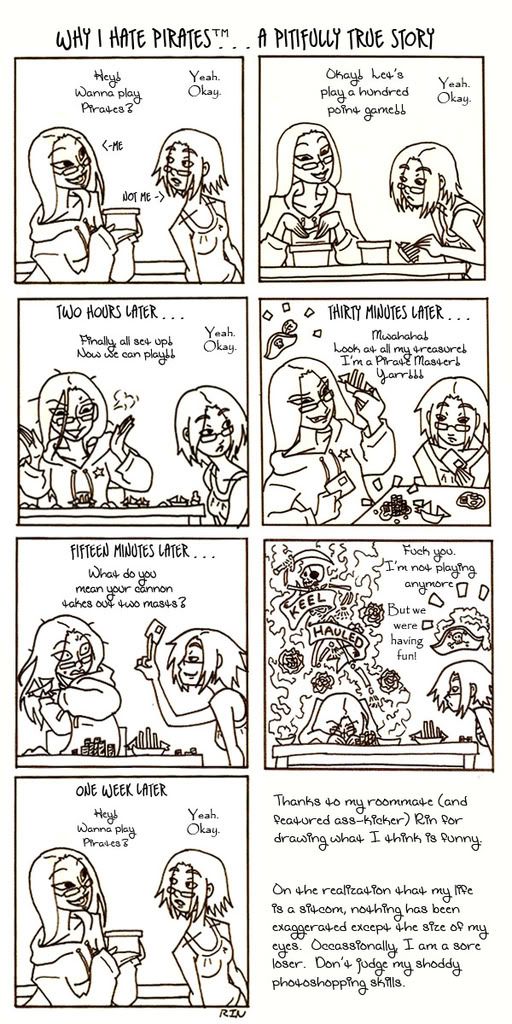 Of course I'm hilarious, even in utter defeat.


Note: I wish I could draw. My stick figures usually don't even look like stick figures and considering I a) am actually a very visual person and b) want to work in a visual medium, this goes badly for me. Not like artists are rare or whatnot, but I'd love to be a One Chick Band.

Unfortunately, I'm trapped with only mere words.